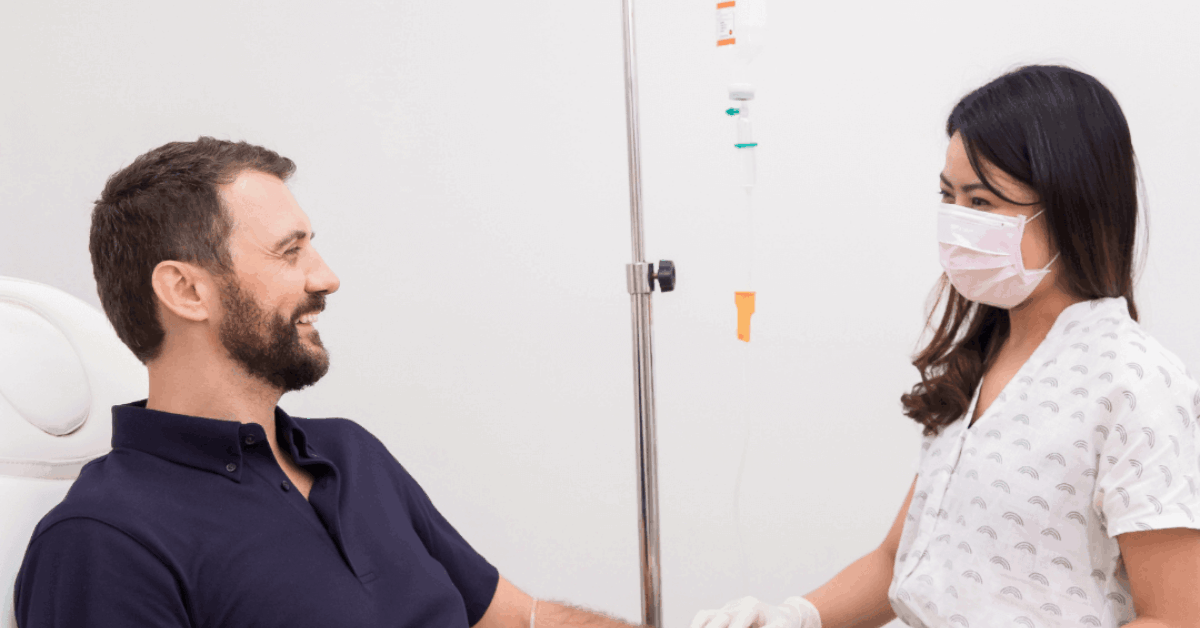 Hangover IV Drip Infusion – A Fabulous Solution or a Fad?
Goodbye Hangover! Hello Health!
Need a quick fix after a night of celebration to cure the hangover blues? We've all been there, one time or another. When the party vibe is going, it's hard not to get caught up in a bit of indulgence. Unfortunately, sometimes we pay the price. With our health. What can we do to revive and recover the next day, and how do we restore our energy?
What's the Cause of a Hangover?
Before we talk about solutions, let's talk about the cause. While many think dehydration is the main cause of a hangover, the main cause is alcohol toxins from excessive alcohol consumption, which cause chemical imbalances in the brain and body, as well as nutrient deficiency. The symptoms can go from mild to intense to debilitating. Is there a natural way to relieve hangover symptoms?
Unpleasant Hangover Symptoms
Dizziness or lightheaded
Brain fog or can't concentrate
Nauseous or vomiting
Stomach pain or diarrhea
Muscle aches
Weakness or fatigue
Sweating or thirsty
Increased heart rate
High/low blood pressure
Disrupted sleep
Irritability, mood swings or anxiety
Benefits of Getting Hangover IV Drip Infusion
The convenience of getting a Hangover IV Drip Infusion ranges from getting a house call with a registered nurse from a mobile facility, to visiting your local medical center or clinic. Most promise instant hangover relief in as little as 30 to 60 minutes. Your symptoms will alleviate as your electrolytes and hydration levels are replenished. As the toxins are flushed out of your system, brain fog is lifted, and your energy is boosted. You can opt for additional medicine to relieve nausea or headache, for an additional fee.
What's in a Hangover Vitamin Cocktail?
The IV treatment for hangovers is loaded with a high concentration of vitamins and nutrients. The injection into the vein drives the fluids directly into the bloodstream, bypassing the digestive system. This method allows a higher percentage of fluids and vitamins to be absorbed, up to 90%. But when you go the traditional route and take these supplements orally, only 20 - 50% get absorbed by the body.
The IV includes a liter of fluids, and extra add-ons can be purchased. Saline infused with electrolytes is the main treatment, and this is to rebalance hydration. Antioxidants glutathione and Vitamin C flush out alcohol toxins. To restore your energy and vitamins that have been depleted, a B-Complex booster is a must. If you're experiencing headaches and body pain, anti-inflammatories magnesium or ibuprofen can help with inflammation. For queasiness or vomiting, anti-nausea medicine can be administered. Last but not least, zinc will help with strengthening the immune system.
Is This a Cure or Temporary Fix?
While "cure" is a strong claim, you can start experiencing rapid results and alleviation of hangover symptoms in half an hour. Headache, nausea, and brain fog reside, while hydration and energy are restored. Most people will be able to go about their day, looking and feeling refreshed. But for those who are more adversely affected from their excessive alcohol intake, they may experience a recurrence of symptoms later in the day, such as headaches or nausea.
Cost and Safety
What's the cost for such a powerful concoction? Is this only for the wealthy and elite? This type of treatment is not covered by health insurance. With prices that range from $100 to $400, this is a luxury and big expense for most. Since safety is important – a facility with a doctor and nurse onsite, or a house call with a registered nurse – you don't want to cheap out on this medical treatment. You want someone skilled in administering an IV, as well as equipped to handle any mishaps.
Does access to Hangover IV Drip Therapy contribute to irresponsible and unsafe behaviors? This may depend on one's lifestyle and bank account. While it's an ideal solution for a one-off overindulgence, you don't want to abuse it by using it as a free pass for overconsumption or addictions.
Hangover IV Drip Infusion is an effective way to occasionally detox, rehydrate and restore after a night of drinking. Loaded with electrolytes, vitamins and nutrients, you'll also look and feel fabulous!