Body Contouring at ElevateMuà
Introducing the world of body contouring - a transformative journey that empowers you to sculpt and refine your body's natural beauty. Also known as body sculpting, this technique encompasses various effects, from changing specific circumferences to enhancing muscle tone and firmness. Imagine embracing a silhouette that truly reflects your aspirations.
Reshape, Revitalize, Radiate
Consider the possibilities: adjusting the circumference of your waist, thighs, or other areas. Reshaping your body's silhouette by targeting localized areas of unwanted fat. Elevating muscle tone for a more defined look. And yes, even reducing the appearance of cellulite - these are the facets of body contouring in Schaumburg, IL.

Reclaim your confidence, redefine your contours, and embark on a journey of transformation that's all about celebrating your unique beauty.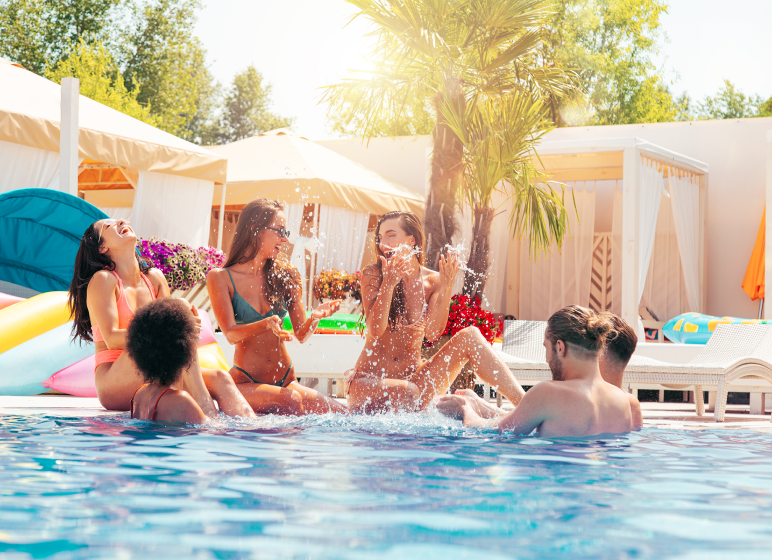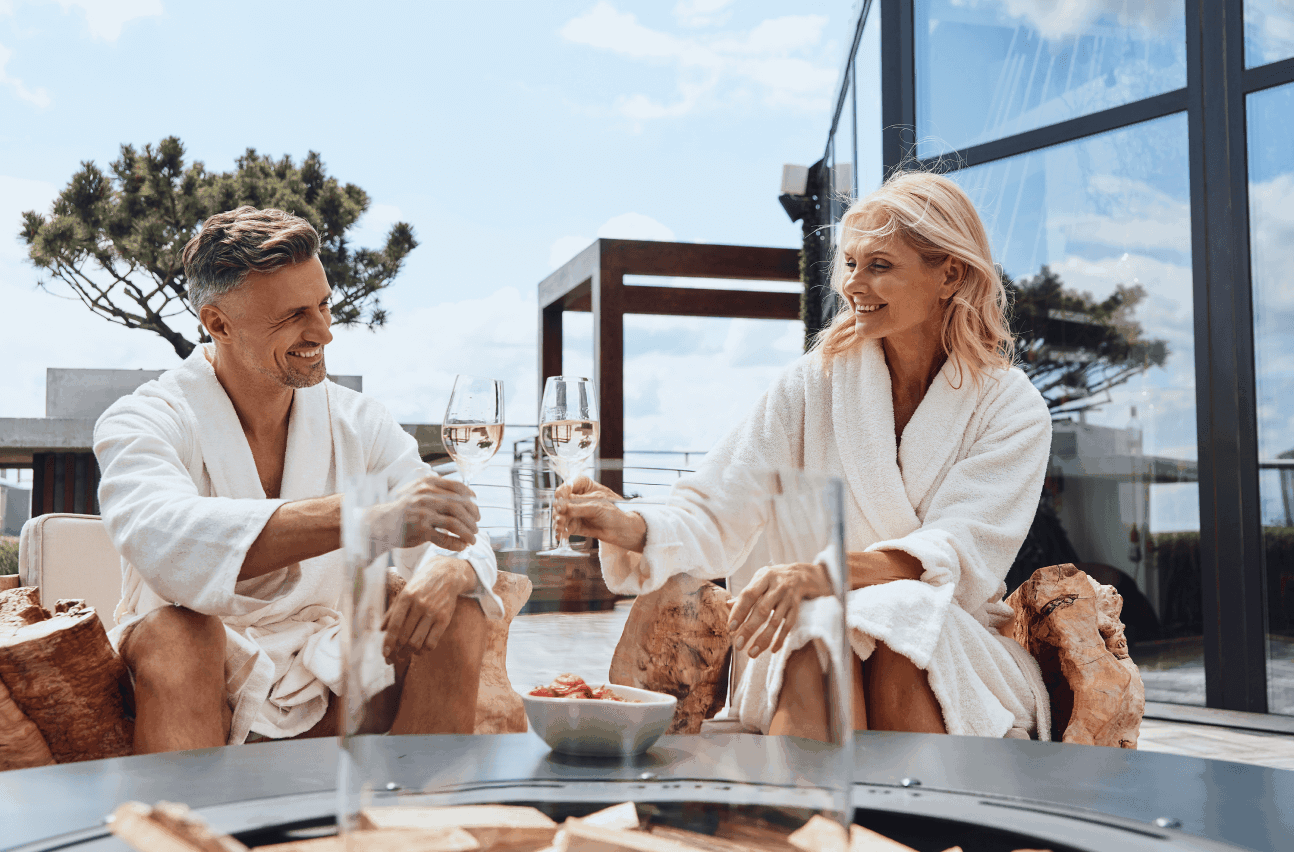 The Non-Invasive Advantage
Embrace the beauty of non-surgical body contouring - a path to transformation without surgical intervention. Unlike procedures that involve removing skin or fat, non-invasive body contouring leaves no trace of incisions. It stands apart from surgical alternatives like liposuction or tummy-tuck surgery. However, non-surgical body contouring in Schaumburg, IL is not about treating obesity or weight loss - it's about enhancing your body's natural allure.
Consider non-surgical body contouring as your gateway to refined radiance. While it won't bring about weight loss or replace the benefits of a healthy lifestyle, it can help you achieve targeted results that align with your individual goals. ElevateMuà is dedicated to helping you discover the art of body contouring, enhancing your natural grace one contour at a time.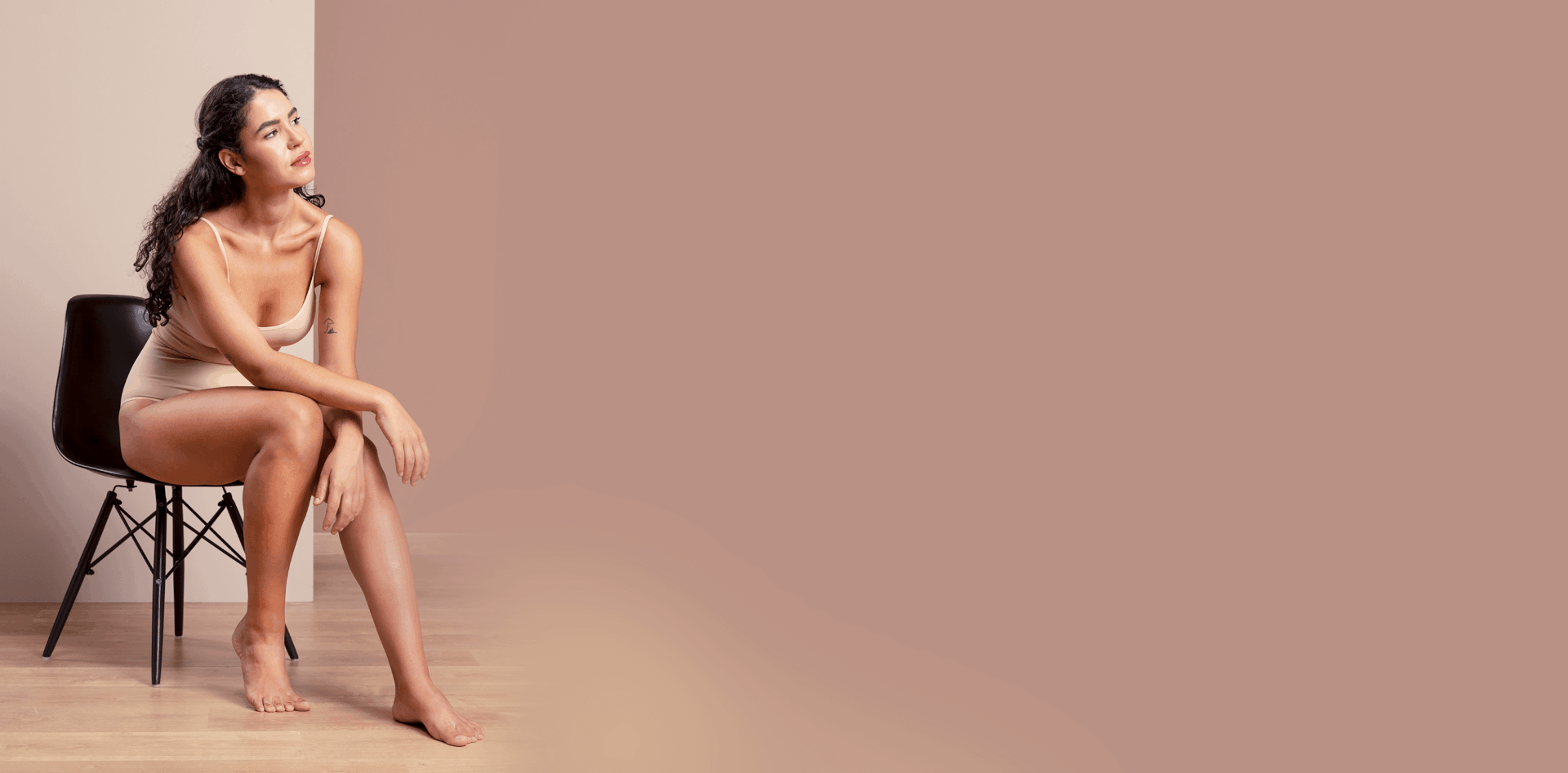 What Is Body Contouring?
Body contouring, also known as body sculpting, is all about reshaping your body's appearance. It's like an artistic touch-up that targets specific areas to enhance their shape and tone. If you dream of changing how your waist, thighs, or other parts look, improving muscle firmness, and even reducing the look of cellulite, Schaumburg, IL body contouring can help.
The magic lies in its versatility - from adjusting proportions to refining silhouettes. Non-invasive body contouring, unlike surgeries that cut or remove tissue, achieves these changes without incisions. It's not about weight loss or health benefits; it fine-tunes your natural beauty.
At ElevateMuà, our body contouring treatments use science-backed techniques that can help you sculpt your desired physique.
Body Contouring Treatments at a Glance
WHAT IS IT?
Body contouring treatments utilize innovative technologies such as laser, ultrasound, and radiofrequency to target and reduce localized fat deposits, tighten skin, and enhance muscle tone.
BENEFITS
Experience the joy of witnessing gradual improvements in your body's contours, instilling a newfound sense of confidence.
TIME
30 - 60 min
2 - 6 repeated treatments for best results
INVESTMENT
$115 - $755
2 - 6 repeated treatments for best results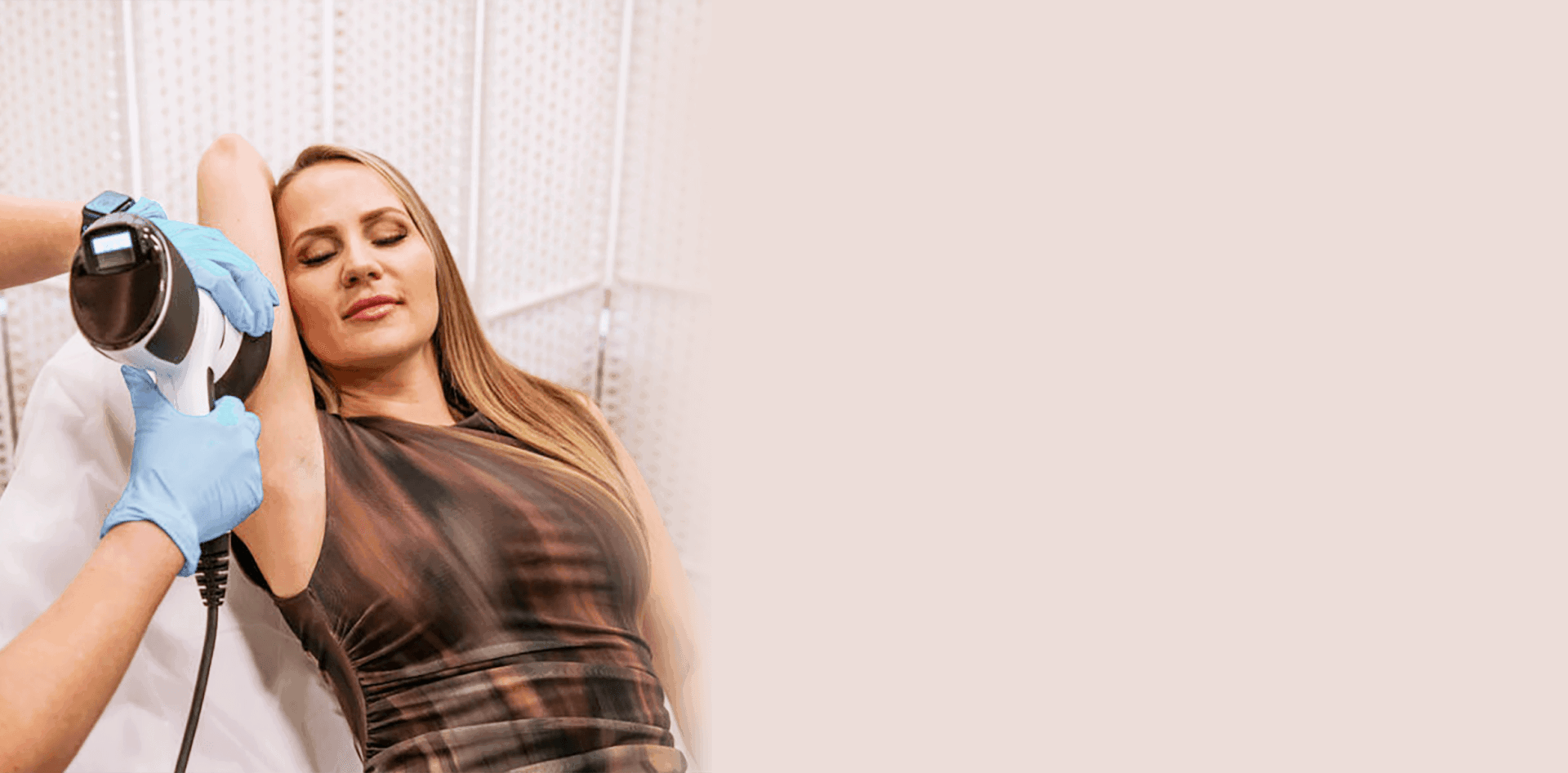 How Body Contouring in Schaumburg, IL Works
Curious about how body contouring treatment works? Let's dive into the mechanics behind it. Non-surgical body sculpting techniques operate in two primary ways, each with its unique approach to help you achieve your desired results.
Approach #1
Cryolipolysis or CoolSculpting
Cryolipolysis, also known as CoolSculpting, is a minimally invasive technology that harnesses extreme cold to break down fat cells, effectively reducing fat deposits. Here's how it works: a specialized device is placed on the targeted area, chilling fat cells to the point of destruction while sparing muscle, skin, and nerve tissues. This FDA-approved method is ideal for various regions like the abdomen, thighs, underarms, and chin. It's a safe option for those seeking to reduce localized fat without reshaping their body contours. The procedure takes around 35 to 60 minutes and typically yields noticeable results within a month, with full effects apparent after 2 to 3 months.
Approach #2
Laser Treatment
SculpSure is an example of a non-invasive body contouring treatment. This Schaumburg, IL body contouring technique utilizes controlled heat to disintegrate subcutaneous fat. The process involves applying controlled heat to targeted fat tissue, causing the fat cells to break down while ensuring the skin's safety through a cooling mechanism.
SculpSure is FDA-approved for the abdomen and flanks, offering a painless experience with noticeable results within six weeks and maximum results around 12 weeks.
Red Light Therapy
A cutting-edge addition to the landscape of body contouring in Schaumburg, IL, red light therapy employs specific wavelengths of light to stimulate targeted fat cells to release some of their content. This FDA-cleared procedure uses a specialized lamp to trigger these small openings in the fat cells, contributing to the reduction of localized fat deposits.
SculpSure is FDA-approved for the abdomen and flanks, offering a painless experience with noticeable results within six weeks and maximum results around 12 weeks.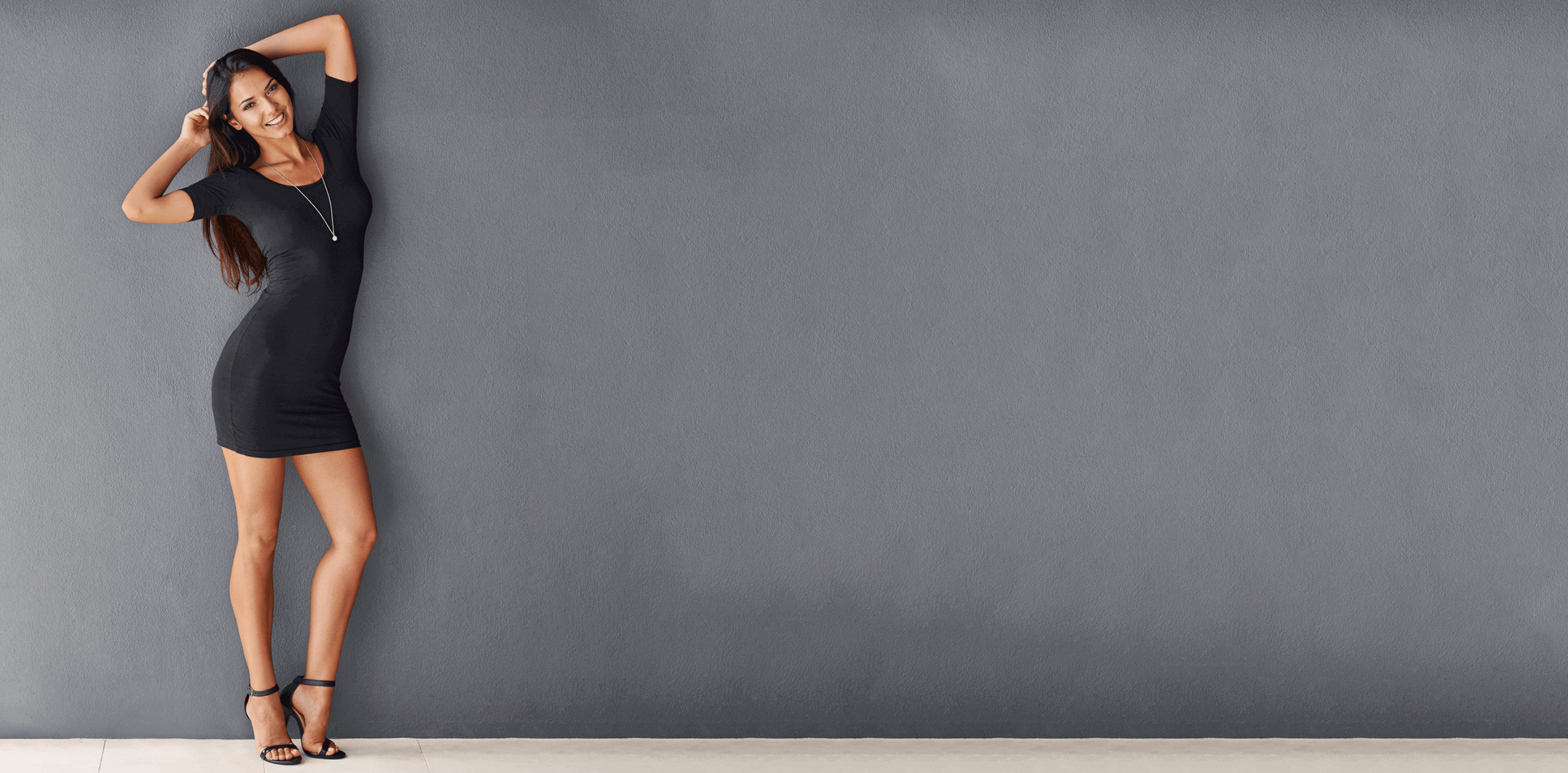 Benefits of Schaumburg, IL Body Contouring
Non-surgical body contouring is gaining widespread popularity, drawing praise for its swift results and minimal downtime. This method resonates especially with those on the cusp of their goals through diet and exercise but seeking that final push.
It's crucial to emphasize that while non-surgical body contouring is a powerful tool, it isn't a substitute for the benefits of dietary changes and exercise in fat reduction. Instead, it complements the dedication and effort put into your fitness journey. ElevateMuà understands the nuances of your path, offering non-surgical body contouring as a partner in your pursuit of a confident, refined, more stunning you.
Minimally Invasive Approach

Bid farewell to the concerns of general anesthesia and incisions.

Swift Recovery

Enjoy the freedom from extended downtime. Non-surgical body contouring typically involves little or no downtime, allowing you to return to your routine swiftly.

Minimal Side Effects

Experience the comfort of few or no side effects. These techniques minimize discomfort and potential side effects, offering you a smooth journey toward your desired outcome.

Discreet Transformation

Revel in the beauty of gradual results. The subtle, progressive nature of body contouring ensures your journey remains discreet, empowering you to embrace newfound confidence over time.

Long-Lasting Effects

Cherish lasting results as long as you maintain your ideal weight. By adhering to a healthy lifestyle, the benefits of body contouring can stand the test of time, further fueling your sense of empowerment.
What To Expect On The Day Of Body Contouring Treatment in Schaumburg, IL
ElevateMuà is dedicated to making your body contouring journey as comfortable and stress-free as possible. Our treatments are designed to provide a serene and painless experience, allowing you to unwind while the magic unfolds.
Effortless Comfort
Picture this: you simply sit back and relax as our cutting-edge laser tool takes care of the rest. Our laser system ensures you won't experience heat or sensation during the session. It's a soothing experience that puts your comfort at the forefront.
Timely Transformation
Our body contouring process involves treating each area for just 15-20 minutes. This includes addressing both the front and back, meaning a typical session takes approximately 30-60 minutes. We understand the value of your time and strive to deliver efficient yet effective results.
You can expect the following to occur at the beginning of your session:
We will provide you with a comfortable robe or hospital gown for your attire.
You'll be positioned on a chair or table for the procedure.
We will employ specialized tools like paddles or wands to apply ultrasound waves, laser energy, cold, or heat - tailored to the specific lipolysis technique.
Your Path to Optimal Outcomes
We recommend a series of four to six body contouring sessions for the best results. These sessions are spaced three days apart, creating a tailored plan that aligns with your unique journey. By adhering to this schedule, you're setting yourself up for a transformative experience that brings out your best version.
ElevateMuà invites you to embrace the relaxation, rejuvenation, and promising transformation that body contouring treatment in Schaumburg, IL, can offer. With us, you're in good hands - ready to embark on a journey of revitalization.
Before & After Body Lift Contouring in Schaumburg, IL
Embarking on a body lift contouring journey in Schaumburg, IL is about more than just reshaping your body - it's about embracing the new contours of confidence and empowerment.
Before Treatment:
Consultation and Customization:

Your journey commences with a thorough consultation, where our experts understand your aspirations and uniquely tailor your plan.

Understanding the Process:

Gain a comprehensive understanding of the body contouring treatment, including the number of sessions and expected outcomes.

Preparation for Transformation:

Preparing for treatment might involve adjusting your schedule to accommodate the relatively short but impactful sessions.
After Treatment:
Visible Progress:

Experience the joy of witnessing gradual improvements in your body's contours, instilling a newfound sense of confidence.

Stay Hydrated:

After treatment, it's crucial to prioritize hydration by consuming eight to ten glasses of water daily, maintaining a balanced diet, and engaging in regular exercise (at least 15 minutes of daily walking). To optimize results, consider moderating alcohol and caffeine intake.

Celebrating Transformation:

As time passes, celebrate the final outcome - a beautifully sculpted body that reflects your inner radiance and newfound confidence.
Experience Body Contouring Treatment Near You
If you're still on the fence about all the benefits of body contouring treatment and what body contouring treatment in Schaumburg, IL can do, check out our Google Reviews from other customers like you. And if that isn't enough, call our wellness center to learn more. We'll answer any questions about body contouring treatment or any other treatment you are considering.
We're confident you'll be just as satisfied as the customers who have left us reviews. Request an appointment today.
I had the pleasure of visiting ElevateMuà and I was thoroughly impressed with the experience. I highly recommend getting your facial skin consultation to thoroughly understand what areas need improvement and taking advantage of the plethora state of the art technology they have to offer.
I had the best experience! The staff was very nice and lovely to talk to! My face feels refreshed and rejuvenated, and I felt like my treatment was very personalized. I definitely recommend coming here!
This place was so amazing! I loved my facial and my skin is glowing after just one session!! If I could give this place more than 5 stars I would.
Scheduled for a laser hair removal consult.. it was quick and easy. I even got my first treatment done the same day! I cannot recommend it enough. It has been over a week since I had my first treatment and I'm just now starting to see the hair grow back
Impeccable Service, Unmatched Ambiance
If I could give more than 5 stars I would. There was impeccable service from the minute I walked through the door. The ambiance was unmatched and I loved how tailored the treatments were to me and my needs!
I just tried their new Aqua B Ultimate service and I absolutely LOVED it! Experience overall was just so relaxing and my skin feels GREAT! Sev really make sure you feel comfortable and relaxed. She is also super informative on any questions you may have about skin!
Frequently Asked Questions About Body Contouring in Schaumburg, IL
We understand that you likely have questions regarding body contouring treatment. Our team at ElevateMuà in Schaumburg, IL is your reliable source of guidance. We understand that you want to make the best decision for you, and we are committed to providing the information and support essential for you to make well-informed decisions about your body contouring journey. Your satisfaction and assurance are our utmost priorities, and we're here to accompany you at every stage of this transformative experience.
Yes, non-surgical body contouring works, offering tangible results for those seeking to enhance their appearance. These treatments utilize innovative technologies such as laser, ultrasound, and radiofrequency to target and reduce localized fat deposits, tighten skin, and enhance muscle tone.

While non-surgical body contouring might not produce the same drastic changes as surgical procedures, it can improve the treated areas. However, it's important to have realistic expectations – individual results may vary based on factors such as the chosen technique, the patient's unique body composition, and the number of sessions completed.

Consulting with experienced professionals at places like Elevate Mua can provide insights into the most suitable treatment approach and expected outcomes based on your specific needs and goals.
The duration of body contouring results varies based on the treatment approach. Both surgical and non-surgical methods can yield lasting outcomes, with some lasting up to 10 years or more, marking a potentially permanent solution. Sustaining these results hinges on maintaining a stable weight and adhering to a consistent exercise regimen after recovery.
The effectiveness of body contouring procedures can vary depending on individual preferences and goals. Surgical body contouring is often regarded as highly effective, but many individuals seek alternatives to avoid surgery. For those seeking non-surgical options, several treatments yield notable results. CoolSculpting, Emsculpt Neo, and radio-frequency treatments offer non-invasive solutions for various concerns like the abdomen, jawline, and buttocks.
These techniques cater to those desiring immediate, impressive results without the need for surgical intervention. While surgical methods may provide more dramatic changes, the advancements in non-surgical technologies have made it possible to achieve significant improvements in body contours for those who prefer a minimally invasive approach.

Non-surgical body sculpting can offer a lasting solution for fat removal, similar to the results achieved through surgical procedures like liposuction. The key distinction lies in the absence of incisions in non-surgical methods. While the effects of body contouring treatments can be permanent, maintaining long-term results requires a holistic approach. Adopting a healthy diet and engaging in regular physical activity are paramount.
The principle of a balanced diet, where calories consumed match or are less than calories expended, plays a pivotal role in maintaining weight, which, in turn, influences the long-lasting effects of body contouring. By nurturing healthy lifestyle habits, individuals can optimize the permanence of their body contouring outcomes, ensuring that their transformed physique stands the test of time.

The cost of body contouring can vary based on the specific procedure chosen. On average, non-surgical fat reduction procedures are priced at around $1,437, while injection lipolysis carries an average cost of approximately $941. These figures are based on recent data provided by the American Society of Plastic Surgeons.
It's important to remember that prices can differ depending on factors such as the treatment area, the number of sessions required, and the geographic location of the treatment provider.

Find Out More In Our Blog
Working Hours
Come see us today and let us Elevate you!
Monday
12:00 P.M. - 6:00 P.M

Tue/ Wed / Thu / Fri
10:00 AM - 6:00 PM

Saturday
9:00 AM - 3:00 PM

Sunday
Closed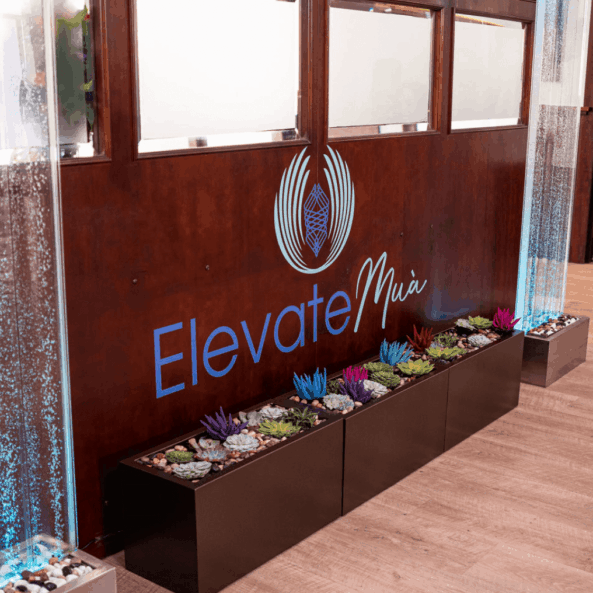 We serve customers from
following areas and more
Arlington Heights

Schaumburg, IL

Mt Prospect

Norridge

Barrington

Elk Grove Village

South Barrington

Palatine

Chicago

Itasca

Park Ridge

Roselle