Fade Away Stretch Marks!
Stretch marks, those narrow bands on the skin, are a common concern for many individuals. They are a type of scar that forms when the skin undergoes rapid stretching or shrinking, causing the collagen and elastin, essential components supporting our skin, to rupture. As the skin heals, these stretch marks become visible.
While not everyone develops stretch marks, fluctuating hormone levels play a significant role in their formation. Genetic predisposition can also influence their appearance, making some individuals more prone to experiencing them.

At ElevateMuà, we understand how stretch marks can affect one's confidence and self-esteem. Whether they arise during growth spurts in puberty, pregnancy, or due to rapid weight loss or gain, our specialized stretch marks treatment is designed to help you address this concern effectively and regain smooth, flawless skin.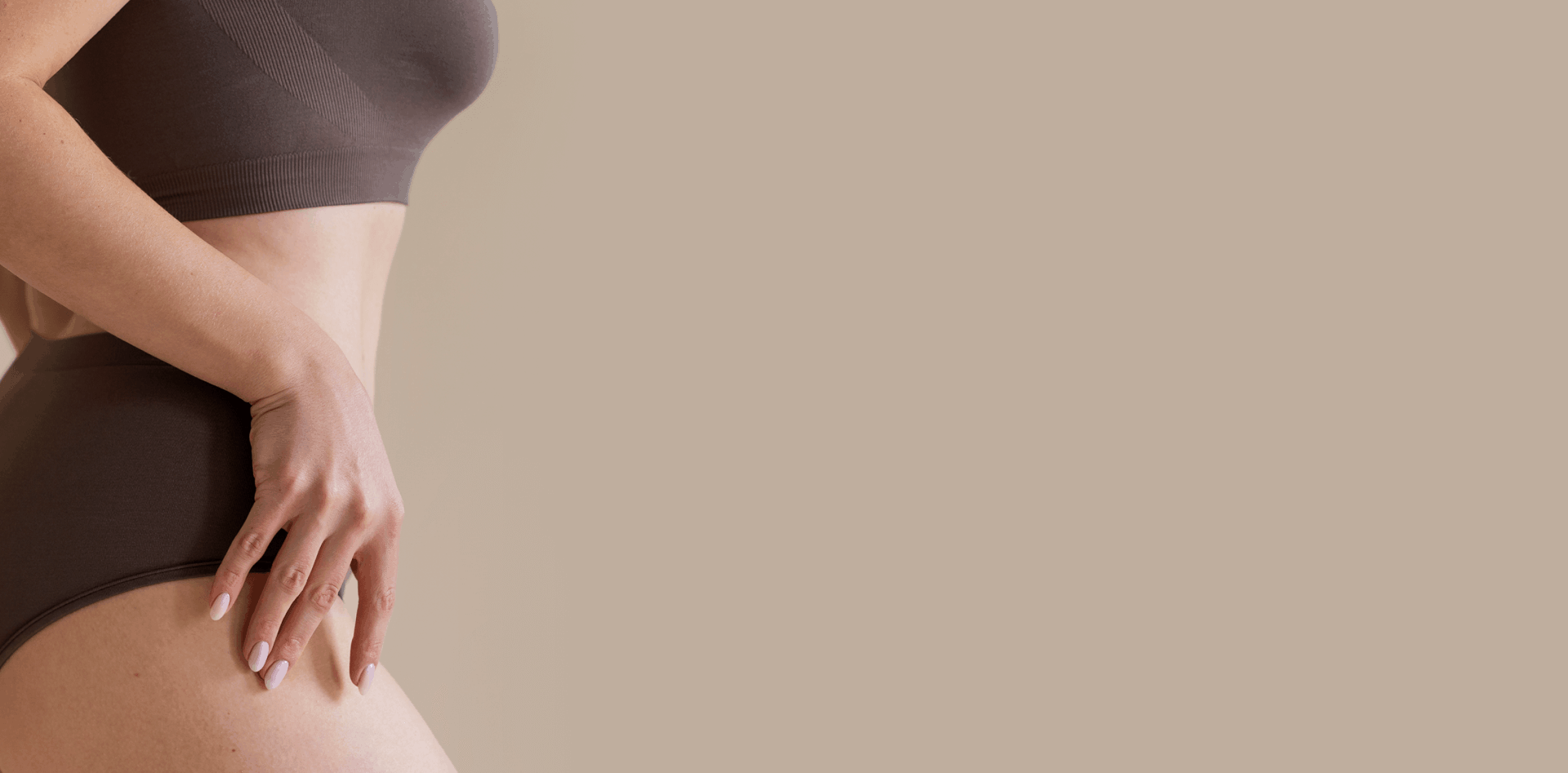 How Stretch Mark Treatment Works
Stretch mark treatment at ElevateMuà primarily involves innovative techniques like laser skin resurfacing. This cutting-edge procedure employs short pulses of laser light to remove thin layers of the affected skin, stimulating the production of new collagen. As a result, the treated area gradually becomes smoother and more even-toned.
The process is precise and targeted, ensuring minimal damage to surrounding tissues. Patients often notice visible improvements in the appearance of their stretch marks shortly after treatment, helping them regain confidence in their skin's renewed beauty.
Stretch Marks Treatment at a Glance
WHAT IS IT?
This cutting-edge procedure employs short pulses of laser light to remove thin layers of the affected skin, stimulating the production of new collagen to reduce stretch marks
BENEFITS
Reduced stretch marks, toned smooth skin.
TIME
30 - 60 min
2 - 6 repeated treatments for best results
INVESTMENT
$115 - $755
2 - 6 repeated treatments for best results
Benefits of Stretch Mark Removal in Schaumburg, IL
Living with stretch marks can have both emotional and physical repercussions, impacting self-esteem and confidence. At ElevateMua, we understand the importance of addressing these concerns.
Our specialized stretch mark removal in Schaumburg, IL offers a ray of hope to those seeking to restore their skin's natural beauty and embrace life more confidently.
Enhanced Skin Appearance

Our advanced treatments promote collagen production, leading to smoother and more even-toned skin.

Minimized Visible Scarring

The targeted approach of our procedures helps reduce the visibility of stretch marks.

Quick and Effective Results

Experience visible improvements shortly after treatment without lengthy downtime.

Tailored Treatment Plan

Our experts create personalized plans to address your unique needs and skin type.

Minimally Invasive Procedures

Enjoy the benefits of stretch mark reduction without the need for surgery.

Long-Lasting Effects

Achieve results that stand the test of time, allowing you to feel good about your skin in the long run.
What To Expect On The Day Of Treatment
1

DURING the stretch mark Treatment Procedure

When you arrive for your stretch mark reduction treatment at ElevateMua, you can expect a smooth and efficient process that prioritizes your comfort and safety. Each session typically takes less than 30 to 60 minutes, depending on the size of the treatment area. To ensure your safety, you'll be provided with protective eye shields to shield your eyes from the laser during the procedure.

Our skilled provider guides the laser handpiece over the designated area, delivering the necessary energy into your skin. Depending on the chosen care option, you may experience either mild discomfort or no sensation during treatment. Rest assured, our team will provide post-treatment instructions to manage any potential discomfort effectively.

2

AFTER the stretch mark Treatment Procedure

It's normal to notice some redness and/or swelling at the treatment site in the following days, but these effects typically resolve by the third day. Should you require additional sessions, we recommend scheduling follow-up treatments three to six weeks apart to achieve the best possible results for your specific needs.
Experience Stretch Marks Treatment Near You
If you're still on the fence about all the benefits of stretch marks treatment and what laser stretch marks treatment in Schaumburg, IL can do, check out our Google Reviews from other customers like you. And if that isn't enough, call our wellness center to learn more. We'll answer any questions about laser hyperpigmentation treatment or any other treatment you are considering.
We're confident you'll be just as satisfied as the customers who have left us reviews. Request an appointment today.
This place was so amazing! I loved my facial and my skin is glowing after just one session!! If I could give this place more than 5 stars I would.
I had the pleasure of visiting ElevateMuà and I was thoroughly impressed with the experience. I highly recommend getting your facial skin consultation to thoroughly understand what areas need improvement and taking advantage of the plethora state of the art technology they have to offer.
I just tried their new Aqua B Ultimate service and I absolutely LOVED it! Experience overall was just so relaxing and my skin feels GREAT! Sev really make sure you feel comfortable and relaxed. She is also super informative on any questions you may have about skin!
Impeccable Service, Unmatched Ambiance
If I could give more than 5 stars I would. There was impeccable service from the minute I walked through the door. The ambiance was unmatched and I loved how tailored the treatments were to me and my needs!
Scheduled for a laser hair removal consult.. it was quick and easy. I even got my first treatment done the same day! I cannot recommend it enough. It has been over a week since I had my first treatment and I'm just now starting to see the hair grow back
I had the best experience! The staff was very nice and lovely to talk to! My face feels refreshed and rejuvenated, and I felt like my treatment was very personalized. I definitely recommend coming here!
Stretch Mark Treatment FAQs
At ElevateMuà, we understand that you may have questions about our stretch mark treatments and procedures. We've compiled a list of commonly asked questions to provide you with the information you need to help you make an informed decision.
Stretch marks cannot be completely removed, but they can be significantly improved in appearance through various treatments such as laser therapy, microneedling, and topical creams. These treatments stimulate collagen production and fade the appearance of stretch marks, making them less noticeable.
The cost of stretch mark removal treatment varies widely depending on factors such as the type of procedure, the size of the treated area, and the number of sessions required. According to the American Board of Cosmetic Surgery (ABCS), the overall process for skin resurfacing treatments can range from $500 to $8,900, but the typical single treatment will likely cost $250 to $750. It's best to consult with a qualified provider at Elevate Mua for a personalized assessment and pricing details based on your specific needs.

Celebrities may use a combination of treatments to reduce the appearance of stretch marks, including laser therapy, microneedling, and chemical peels. They often have access to top skincare specialists and advanced procedures, which can help improve skin texture and minimize the visibility of stretch marks.

While it's challenging to prevent stretch marks completely, research suggests that some home remedies, like aloe vera gel, hyaluronic acid, and Centella Asiatica herb, may help treat or reduce their appearance. Massaging these products into the skin daily may yield positive results, but it's essential to consult your healthcare provider before using them, especially during pregnancy.

Laser stretch mark removal treatment sessions usually last 30 to 60 minutes, providing a quick and efficient procedure. For optimal results, it's recommended to undergo three to five sessions, three to six weeks apart, allowing our specialized techniques to progressively improve the appearance of stretch marks and achieve the desired outcome.

Laser treatments can significantly improve the appearance of stretch marks by stimulating collagen production and reducing their visibility. While laser procedures cannot completely remove stretch marks, they can effectively fade them and create smoother, more even-toned skin.

While there's no instant solution, some treatments like laser therapy and microneedling can help fade stretch marks more quickly. These procedures stimulate collagen production, promoting skin rejuvenation and minimizing the appearance of stretch marks over time. Consistent use of topical products can also contribute to gradual improvement.

No, stretch marks cannot be completely removed. While various treatments can significantly improve their appearance, they may not completely disappear. Procedures like laser therapy and microneedling can fade stretch marks, making them less noticeable, but complete eradication is not typically possible.

Find Out More In Our Blog
Working Hours
Come see us today and let us Elevate you!
Monday
12:00 P.M. - 6:00 P.M

Tue/ Wed / Thu / Fri
10:00 AM - 6:00 PM

Saturday
9:00 AM - 3:00 PM

Sunday
Closed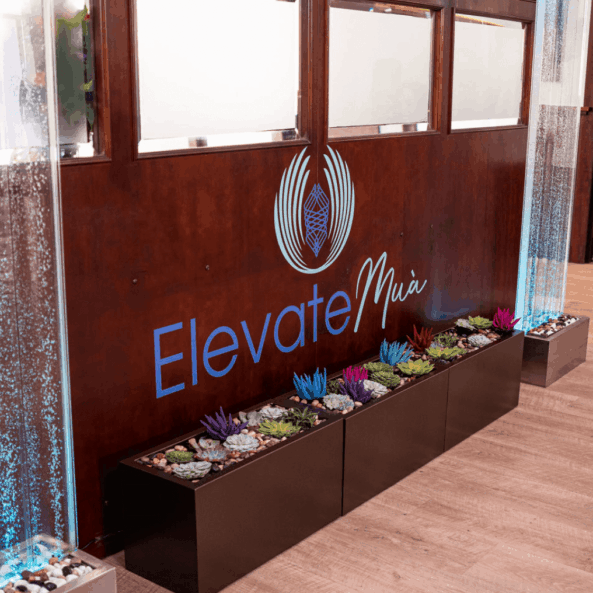 We serve customers from
following areas and more
Arlington Heights

Schaumburg

Mt Prospect

Norridge

Barrington

Elk Grove Village

South Barrington

Palatine

Chicago

Itasca

Park Ridge

Roselle