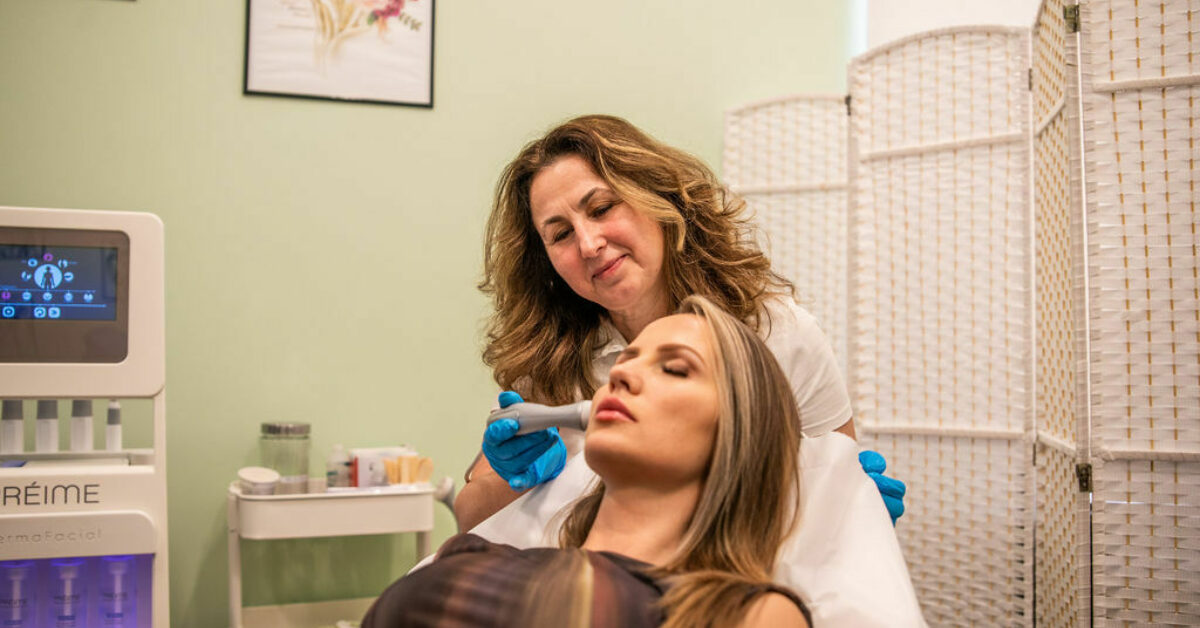 Skin Transformation for the Face & Body Without Needles or Micro-Injury
DermaFuse is the first and only energy-based system, powered by Viora's proprietary IonFuse Technology. DermaFuse nutrient-rich Infusion serums work with your skin to safely infuse topicals for optimal and immediate results within 15 minutes. Serum compounds address the most popular skin concerns, and results are immediate and phenomenal.
How Does DermaFuse Work?

DermaFuse's proprietary IonFuse Technology has been designed to work with the skin's natural biology to structurally transform the lipid bilayer via low-level electrical currents, forming microchannels in the skin. Micro-channels allow for the safe infusion of Viora's natural, rejuvenating serums. Due to their small size, these micro-channels are short-lived, resealing rapidly after treatment, and leaving behind nothing but healthy, glowing, and youthful-looking skin.

The result is a smoother, firmer appearance with a significantly reduced appearance of fine lines and wrinkles. As the collagen fibers heat up, they contract, which tightens and smoothes skin while increasing the production of new collagen and elastin, ultimately providing a more youthful appearance.
Derma Fuse is a perfect facial rejuvenation solution for any skin type. It can be used to treat:
Fine lines and wrinkles

Crow's feet 

Large pores
Hyperpigmentation
Reduce the appearance of age spots

Skin laxity
Serums Used with Derma Fuse Treatment
Serums
Uses Recommendation
Best For
Restorative Serums
Recommended every 7-10 days

Intensive Hydration; Rehydrate, and replenish skin. Good for dry, sensitive skin and regular healthy skin maintenance.
Collagen Booster; Tighten, restore, and revive your skin's elasticity.

Corrective Serums
Recommended every 7-10 days

Smooth; Balances oily skin and treats active acne.
Bright; Improve skin's tone, brightness & complexion.
LipoElim; Body contouring and cellulite reduction.




What areas can be treated?
DermaFuse is the ideal treatment for all skin types and nearly all areas of the body, including the face, neck, chest, arms, stomach, buttocks, and legs.
Are treatments safe?
DermaFuse treatments are safe, comfortable, painless, non-invasive, needle-free, and require no downtime.
How long do treatments take?
Dermafuse treatments are extremely quick, lasting 5-15 minutes depending on the desired treatment area size.

If you are thinking of getting younger-looking skin and want to try something that will get rid of wrinkles, how about trying Derma Fuse? Perhaps that's exactly what you need.
Are you ready to learn more about Derma Fuse? Click here to schedule your appointment at our lounge today.