Skin Transformation for the Face & Body Without Needles or Micro-Injury
DermaFuse is the first and only energy-based system, powered by Viora's proprietary IonFuse Technology. DermaFuse nutrient-rich Infusion serums work with your skin to safely infuse topicals for optimal and immediate results within 15 minutes. Serum compounds address the most popular skin concerns, and results are immediate and phenomenal.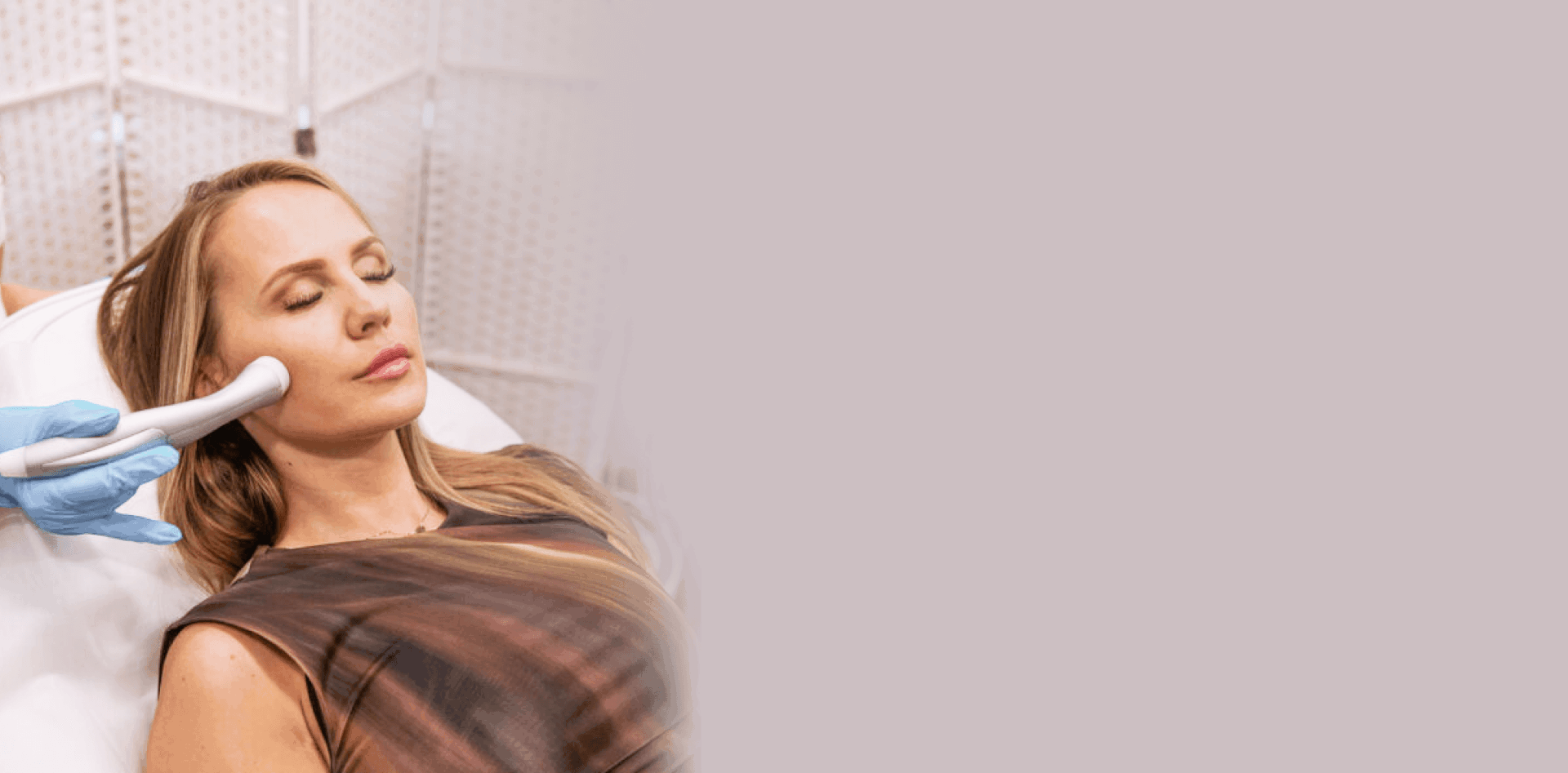 How Does DermaFuse Work?
DermaFuse's proprietary IonFuse Technology has been designed to work with the skin's natural biology to structurally transform the lipid bilayer via low-level electrical currents, forming microchannels in the skin. Micro-channels allow for the safe infusion of Viora's natural, rejuvenating serums. Due to their small size, these micro-channels are short-lived, resealing rapidly after treatment, and leaving behind nothing but healthy, glowing, and youthful-looking skin.
The result is a smoother, firmer appearance with a significantly reduced appearance of fine lines and wrinkles. As the collagen fibers heat up, they contract, which tightens and smoothes skin while increasing the production of new collagen and elastin, ultimately providing a more youthful appearance.
DermaFuse at a Glance
WHAT IS IT?
Utilizing IonFuse Technology, DermaFuse employs gentle electrical currents to create temporary micro-channels in the skin. This enables the safe infusion of rejuvenating serums, leaving behind a youthful glow.
BENEFITS
The result is a smoother, firmer appearance with a significantly reduced appearance of fine lines and wrinkles.
TIME
30 - 60 min
2 - 6 repeated treatments for best results
INVESTMENT
$115 - $755
2 - 6 repeated treatments for best results
Benefits of DermaFuse in Chicago, IL
Derma Fuse is a perfect facial rejuvenation solution for any skin type. It can be used to treat:
Fine lines and wrinkles
Crow's feet
Large pores
Hyperpigmentation
Reduce the appearance of age spots
Skin laxity
Serums Used with Derma Fuse Treatment
Serums
Best For

Restorative Serums

Recommended every 7-10 days

Intensive Hydration

; Rehydrate, and replenish skin. Good for dry, sensitive skin and regular healthy skin maintenance.

Collagen Booster

; Tighten, restore, and revive your skin's elasticity.

Corrective Serums

Recommended every 7-10 days

Smooth

; Balances oily skin and treats active acne.

Bright

; Improve skin's tone, brightness & complexion.

LipoElim

; Body contouring and cellulite reduction.
Experience DermaFuse Treatment Near You
If you're still on the fence about all the benefits of DermaFuse treatment and what DermaFuse treatment in Chicago can do, check out our Google Reviews from other customers like you. And if that isn't enough, call our wellness center to learn more. We'll answer any questions about DermaFuse treatment or any other treatment you are considering.
We're confident you'll be just as satisfied as the customers who have left us reviews. Request an appointment today.
I had the best experience! The staff was very nice and lovely to talk to! My face feels refreshed and rejuvenated, and I felt like my treatment was very personalized. I definitely recommend coming here!
This place was so amazing! I loved my facial and my skin is glowing after just one session!! If I could give this place more than 5 stars I would.
Scheduled for a laser hair removal consult.. it was quick and easy. I even got my first treatment done the same day! I cannot recommend it enough. It has been over a week since I had my first treatment and I'm just now starting to see the hair grow back
Impeccable Service, Unmatched Ambiance
If I could give more than 5 stars I would. There was impeccable service from the minute I walked through the door. The ambiance was unmatched and I loved how tailored the treatments were to me and my needs!
I just tried their new Aqua B Ultimate service and I absolutely LOVED it! Experience overall was just so relaxing and my skin feels GREAT! Sev really make sure you feel comfortable and relaxed. She is also super informative on any questions you may have about skin!
I had the pleasure of visiting ElevateMuà and I was thoroughly impressed with the experience. I highly recommend getting your facial skin consultation to thoroughly understand what areas need improvement and taking advantage of the plethora state of the art technology they have to offer.
Frequently Asked Questions
DermaFuse is the ideal treatment for all skin types and nearly all areas of the body, including the face, neck, chest, arms, stomach, buttocks, and legs.
DermaFuse treatments are safe, comfortable, painless, non-invasive, needle-free, and require no downtime.
Dermafuse treatments are extremely quick, lasting 5-15 minutes depending on the desired treatment area size.

If you are thinking of getting younger-looking skin and want to try something that will get rid of wrinkles, how about trying Derma Fuse? Perhaps that's exactly what you need.
Find Out More In Our Blog
Working Hours
Come see us today and let us Elevate you!
Monday
12:00 P.M. - 6:00 P.M

Tue/ Wed / Thu / Fri
10:00 AM - 6:00 PM

Saturday
9:00 AM - 3:00 PM

Sunday
Closed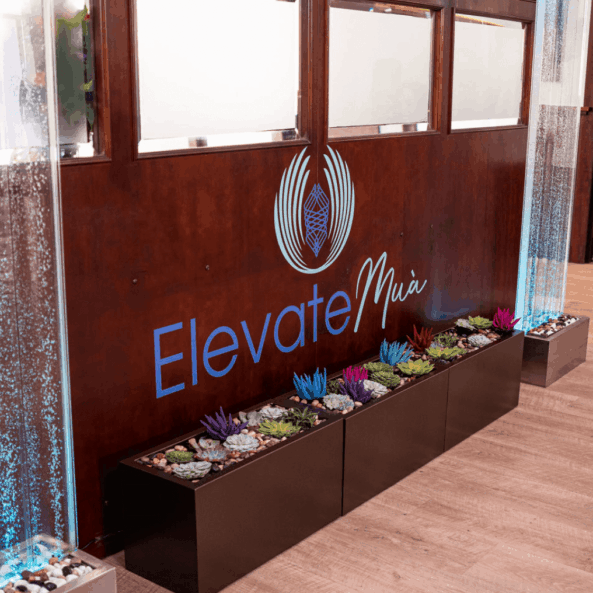 We serve customers from
following areas and more
Arlington Heights

Schaumburg

Mt Prospect

Norridge

Barrington

Elk Grove Village

South Barrington

Palatine

Chicago

Itasca

Park Ridge

Roselle