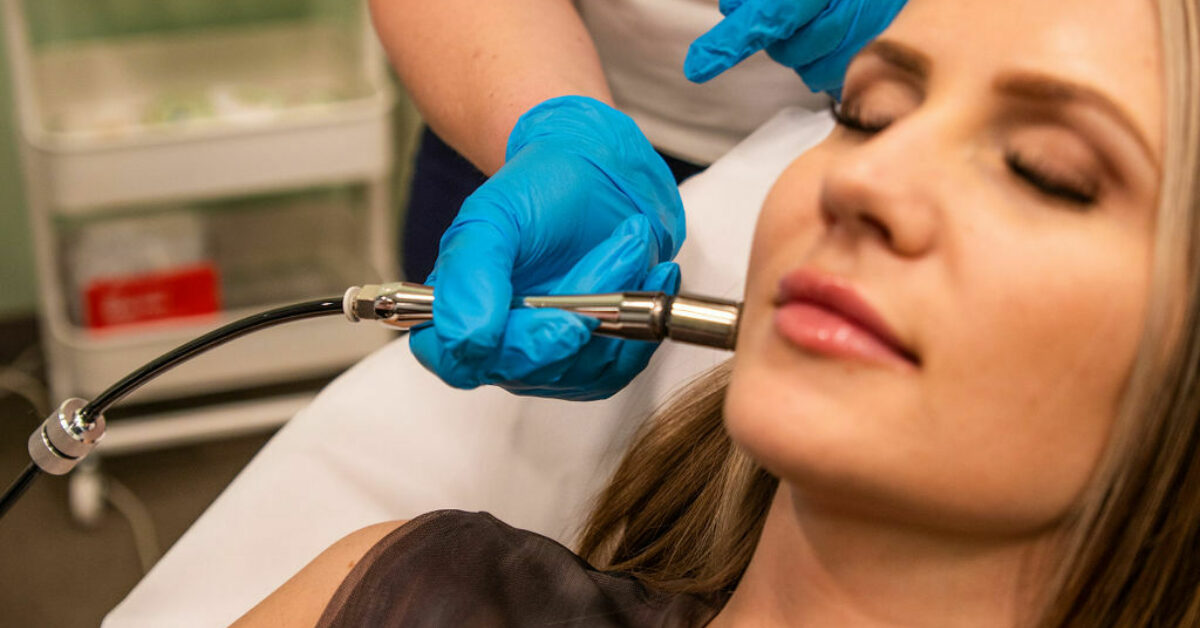 Microdermabrasion- Facial & Body Skin Rejuvenation
Are acne, sun damage, and signs of aging of concern? Microdermabrasion could be your answer. Microdermabrasion restores the skin's clarity and promotes new skin growth and elasticity while stimulating blood flow and hydrating the skin. Unlike traditional crystal microdermabrasion, which blows crystals on the skin and then utilizes suction to remove them, the Diamond Peel uses a diamond-cut precision handpiece to exfoliate the skin gently.

We offer a non-invasive procedure that helps remove dead skin cells, dirt, and excess oil on the skin surface through crystal-free microdermabrasion.

Its the most advanced microdermabrasion treatment for the face and body. Using genuine laser-cut diamond-tip applicators, our diamond-peel exfoliates the skin surface while a gentle suction feature stimulates the production of collagen& elastin and improves blood circulation. Treatments are safe and effective anywhere on the face or body. 

Treatment options :

Exfoliation
Gently slough away dead skin cells

Reduction of Fine Lines & Wrinkles
Achieve smoother textured& taunt skin

Acne Scars Clearance
Minimize existing acne scars

Fade Sunspots
Diminish damage caused by overexposure to the sun

Even Skin Texture
Achieve more uniformed, smooth, and revitalized skin

It improves the appearance of your skin by immediately revealing the youthful and radiant skin underneath and is suitable for the following skin care concerns:
Enlarged pores
Fine Scars
Sun damage
Acne
Wrinkles
Uneven skin tone
Hyperpigmentation
Minor acne or acne scars
Stretch marks
Enlarged pores
Blackheads
Rosacea
After a microdermabrasion treatment, the skin's texture and tone will improve while minimizing wrinkles, fine lines, sun damage, scarring, and discoloration with little to no downtime.

Take exfoliation to the next level with the ultimate in microdermabrasion. Get immediate results with no pain or downtime. Uncover fresh,clear, and rejuvenated skin anywhere on the face or body in just one treatment! Book your consultation now!